Writer. Comedian. YA & children's author. DRUNK WOMEN SOLVING CRIME podcast.
Catie is represented by Suzy Jenvey at Suzy Jenvey Associates.
YA & Children's Books website catherinewilkins.co.uk.
---
DRUNK WOMEN SOLVING CRIME!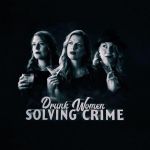 The weekly comedy crime podcast with a twist..of lime
With the amazing Hannah George and Taylor Glenn, and guests from Katherine Ryan to London Hughes. You can listen on Acast, itunes and all the likely places. More info always on twitter drunkwomenpod FB and insta @drunkwomensolvingcrime. Leave a review or crime to be solved on apple podcast. NEW EP EVERY WEDS!!
---
NEW BOOK - WHEN GOOD GEEKS GO BAD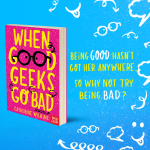 RELEASED JAN 10TH 2019
Available from Waterstones, Foyles, Amazon and all your favourite book shops.
When Ella's dad refuses to let her have cool school shoes or stay up later than 9:30, Ella decides to take things into her own hands. Being good hasn't got her anywhere, so why not try being bad for a while? It certainly looks a lot more fun and what's a few detentions here and there? But going bad is a slippery slope and soon things are starting to spiral out of control. Can Ella get things back on track? Or is she going to end up with egg on her face?