Writer, comedian, children's author.
Catie is represented by Suzy Jenvey at Suzy Jenvey Associates.
---
Latest News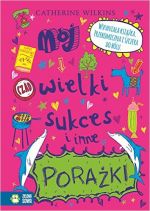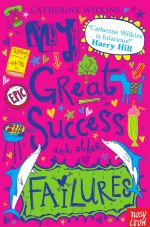 Mar 2017
Catie's children's books have been sold to Turkey.
Oct 2016
Catie has been made a Contributing Editor at parenting magazine Tantrum.xyz.
July 2016
Catie has started writing a parenting column for Tantrum.xyz parenting magazine.
February 2016
Catie's children's books are translated into more languages, with the fourth book arriving in Polish.
December 2015
Catie films a gig as part of new comedy documentary she is directing.
August 2015
'My Great Success And Other Failures' the latest in Catie's award-nominated series of children's books, is published. Available from Amazon, Foyles and Waterstones and all good bookshops.
January 2015
Catie has written a fully-funded, unannounced film adaptation for Matador films.
April 2014
Catie's children's books are optioned by Citrus Television.