Blog
Plant a Tree
Friday 20th January 2012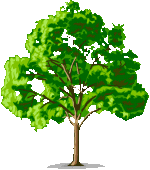 My friend Christina does a lot of work for charidee. She doesn't call it that, she is normal. But she also makes helping various good causes part of her normal, every day life. Some of it is so easy that I thought I would help spread the word.
You know how sometimes you want to help charities but you don't want to spend money or start fannying around with a direct debit? Well now you can. You just have to click the below links, it doesn't cost you a penny, AND you still get the good karma. Pretty cool eh? Just doing it once day will make a difference.

Click here to plant another tree.
[
Fixed link
]