Blog
Why Shepherds Bush is Great
Saturday 25th April 2015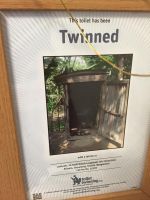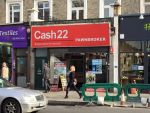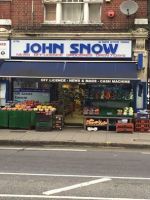 I love Shepherds Bush. It's a great place to live. It's done many brilliant things with itself. First, as seen previously, it named a newsagents especially to entertain Game Of Thrones fans. This Newsagents knows NOTHIN.
Secondly, it named a pawnbroker with a jaunty pun, to entertain the people who need money quick. Just because Shepherds Bush is getting gentrified doesn't mean the people who are slowly being priced out like the rest of London, can't enjoy a laugh.
Thirdly and this might be my favourite of all of them, it has a twinned toilet. Yes, you read that right.
But what the hell is toilet twinning you might well ask. Well it's this. A cunning way to give to charity. I saw this particular twinned toilet in a church hall toilet, where I had taken my 10 week old baby to a music class which she mainly ate through.
This charity exists because 1 in 3 people across the world don't have somewhere safe or hygienic to go to the toilet, and bad sanitation is one of the world's biggest killers. You make a donation, your toilet gets twinned, the money helps build a proper toilet somewhere that needs it and you get a certificate. It's pretty great, and it's funny because... toilets.
This is how the people of Shepherds Bush choose to help charity. And this is why Shepherds Bush is great.
[
Fixed link
]